The TST strives to facilitate peer connections, helping Indigenous Guardians connect and learn from each other. Check out some ways the Indigenous Guardians are sharing knowledge and uplifting each other below. 
Add yourself to the map
The Indigenous Guardians Map is a way for communities with Guardian programs to share about their program and learn about other Guardian programs. We hope this map is a way to encourage knowledge sharing between new and established programs.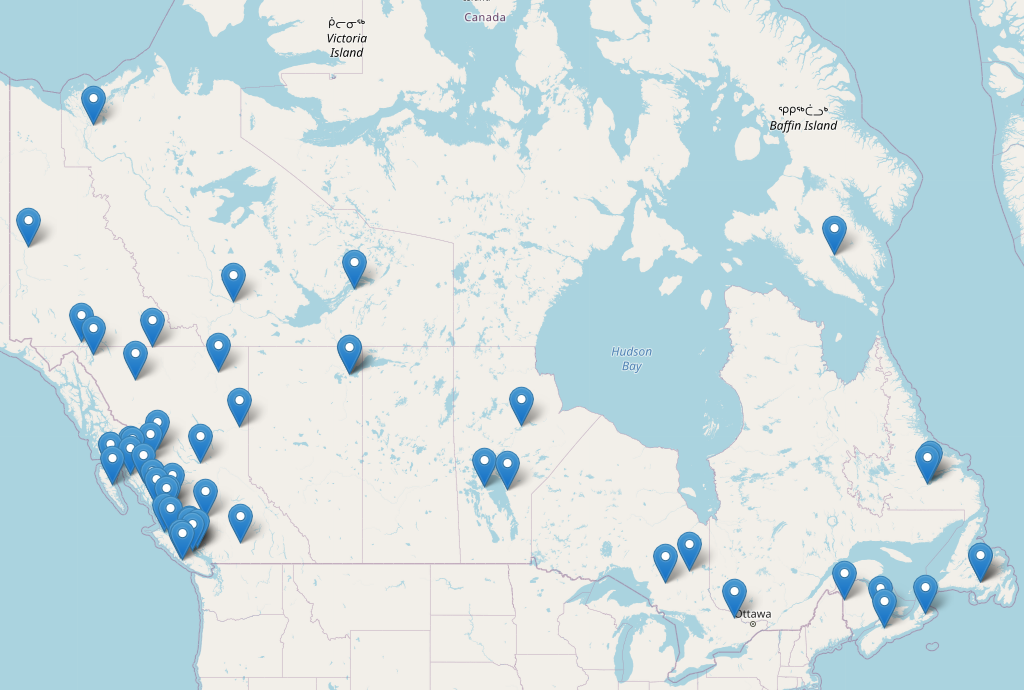 Contribute a resource
The Indigenous Guardians Toolkit features resources contributed by Guardian programs, as well as original content created by the TST and partnering organizations. Sharing a resource on the Toolkit will enable Guardian programs across Canada to access vital information towards strengthening their program and can help others learn about the important work other programs are doing!