June Webinar - Indigenous Guardians and IPCAs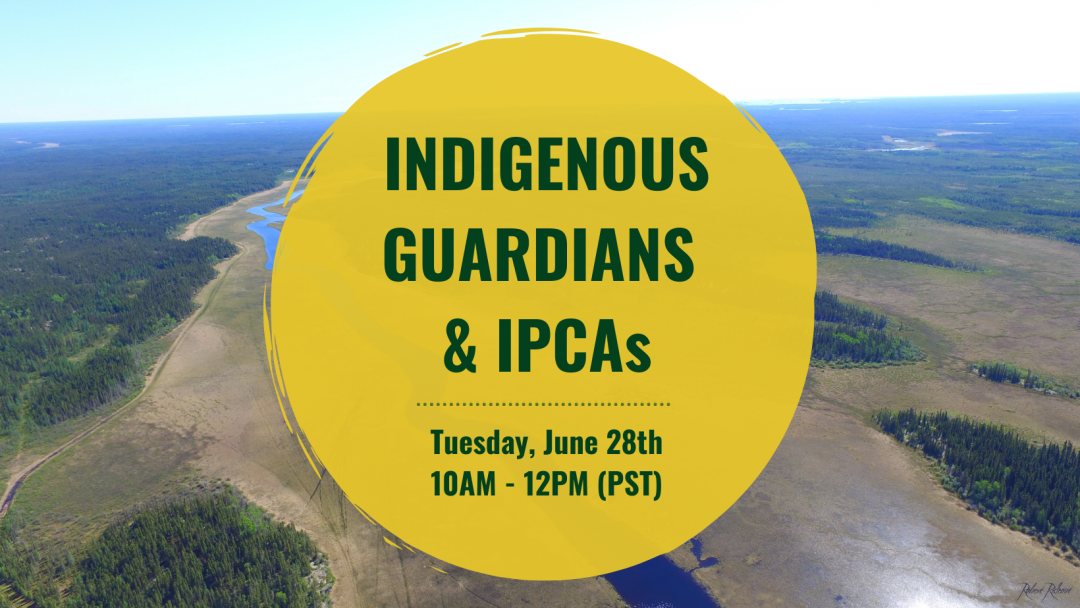 Join the Indigenous Guardians Technical Support Team for our upcoming webinar on June 28th where we will hear from Nations about their Indigenous Protected and Conserved Areas (IPCAs) and the roles Indigenous Guardians are playing to support the establishment, implementation, and management of these protected areas.
We will learn about the roles and responsibilities of Indigenous Guardians in IPCAs, as well as the successes and challenges that Indigenous Guardian programs have experienced working in IPCAs. This webinar is open to all Indigenous Guardians and Indigenous Guardian programs interested in learning about IPCAs.
Click here to learn more about IPCAs!
About this event
Date
Tuesday, June 28th, 2022 from 10:00AM - 12:00PM (PST)