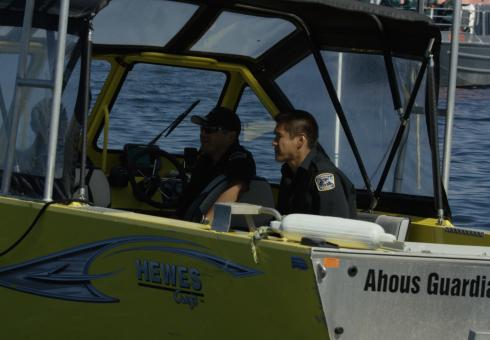 When it comes to generating program funds, it helps to be creative.
Some Indigenous communities are developing permit systems that ask tourists or other resource users in the territory to pay a fee that directly contributes to funding Guardian programs.
The Kitasoo Xai'xais First Nation on the West Coast of British Columbia has negotiated tourism protocol agreements with all of the ecotourism operators in their territory. They charge a $10.00/per person/per night fee that supports Kitasoo Watchmen programs.
Similarly, the Ahousaht Nation on Vancouver Island has developed a permit system for hikers, campers, fishers, and other recreational users. In addition to funding their Guardian program, this permit process is also an effective way to reach out to and educate the public about the Ahousaht Nation and expectations for visitors.