Community
Metis Sovereign Nation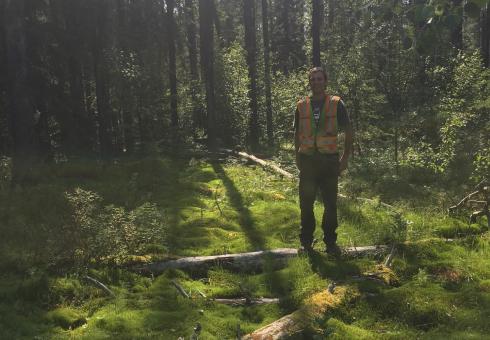 Things we are monitoring
Monitoring water quality during resource extraction
Wildlife
Timber and non - timber forest products
Gaining Cabin Building experience
Utilizing non-merchantable timber 
About our program
Metis Sovereign Nation Economic Development - By recognizing our role as caretakers of Mother Earth and the value of our traditional knowledge, we provide guidance, leadership, and work in partnership with Government and Industry.
To achieve environmentally sustainable development and biodiversity, so that future generations can live a traditional way of life on our traditional land.
To engage and work with Ministry of Forest, Lands and Natural Resource Operations to Select Harvest dead pine (bug killed) trees, providing firewood for Kelly Lake Metis Community, BC Parks, conversing with trap line holders, utilizing non-merchantable timber, and creating new growth for wildlife.
To help build housing and trapline cabins for Kelly Lake Metis Community and First Nations Communities in the Treaty 8 area.