Story
A Case for Field Trips and Learning Exchanges Between Indigenous Guardian Programs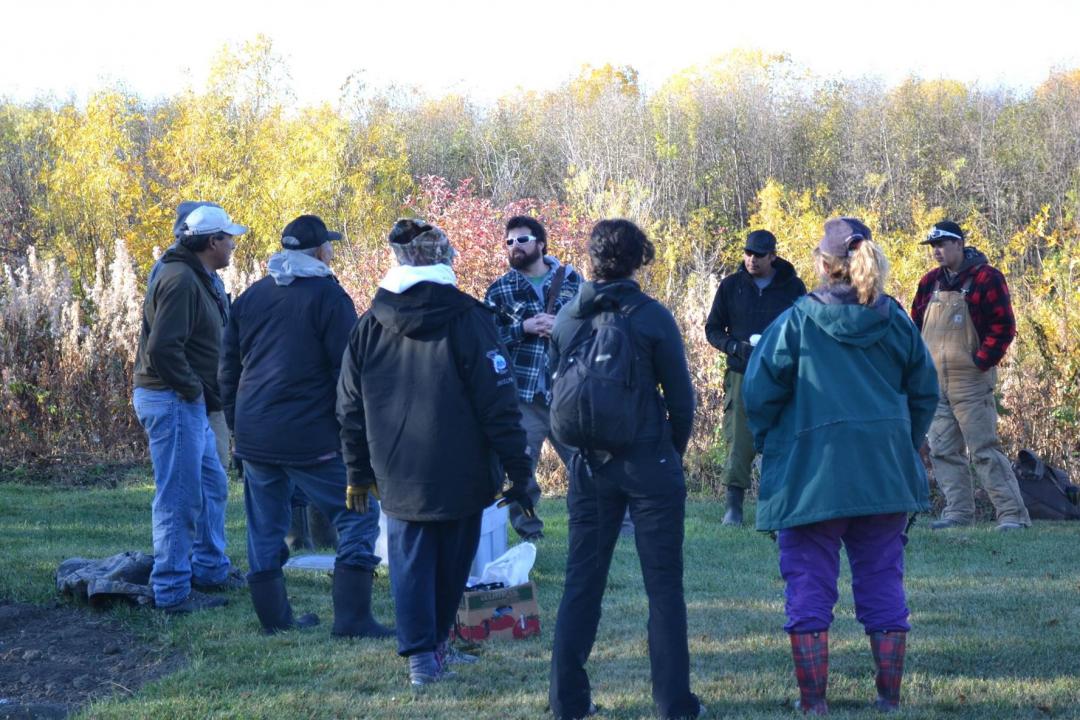 NOTICE: The Indigenous Guardian Community Visit fund is currently on hold
Going on an exchange to learn about another community's Indigenous Guardian Program is a great way to get inspired and share knowledge.  
In 2015, the Athabasca Chipewyan Nation from northern Alberta was developing their Guardian program. In hopes of learning from the experience of others, they arranged to do a learning exchange with the Gwa'sala-'Nakwaxda'xw Nations on the west coast of BC. Bruce Maclean helped coordinate the trip. 
 
"I can't speak enough about how generous they were," says Bruce. "We got direct hands-on compliance monitoring training and went out on a tour of the territory with their Guardian Watchmen to see what they were doing out in the field. They gave us a USB drive of all their policies, programs, budgets, etc. It was really touching to meet with Elders and have a traditional meal. We met with Chief and Council and left mutual invites to stay connected and continue learning from each other. It was a really unique and mutual exchange. It showed our group that they needed to take a deep breath, be more professional, get uniforms, be patient, and recognize it takes time to get there."  
 
There are various organizations that provide funding for learning exchanges between Indigenous Guardian Programs such as Tides Canada and Nature United (TNC Canada).