Story
Collaboration: The Key to Community Based Research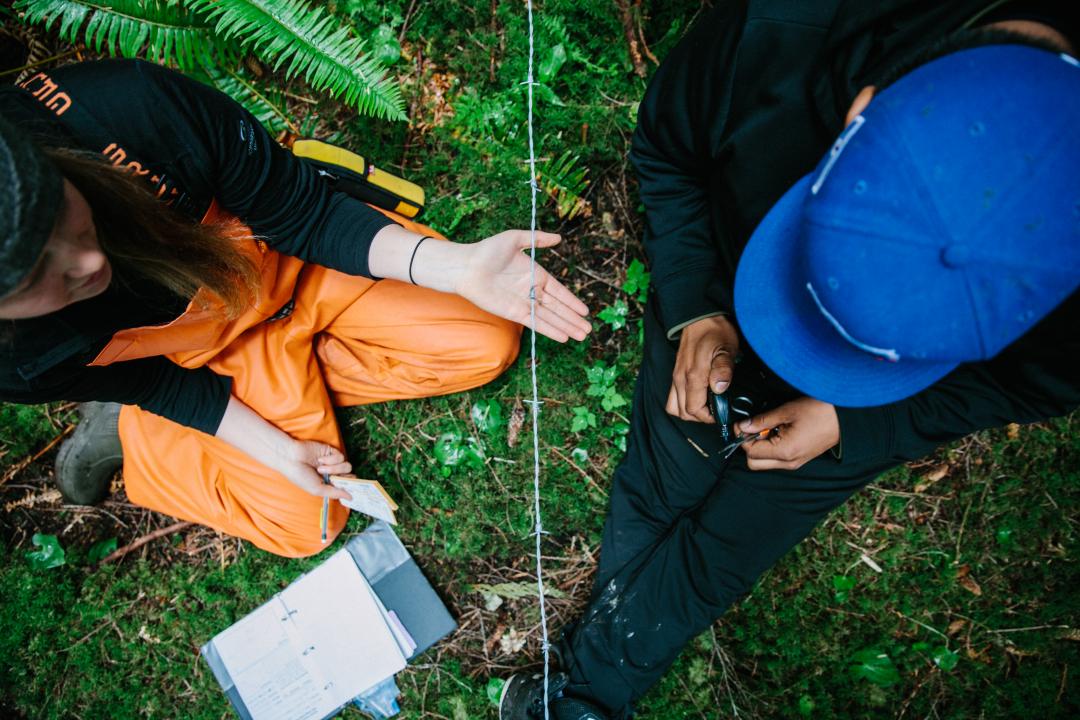 "True community-engaged research occurs when members of communities and research-based institutions collaborate throughout the research process towards shared outcomes," writes Megan Adams and her co-authors in a recent contribution to the "Toolbox of Research Principles in an Aboriginal Context: ethics, respect, fairness, reciprocity, collaboration and culture."
Megan studies bear-salmon-human systems with resource stewardship staff from the Heiltsuk, Wuikinuxv, and Kitasoo/Xai'xais Nations. She and her colleagues' research approach is oriented toward the community context, rather than the academic institution.  
Community collaborators are actively involved throughout the research process. From developing the research focus and questions, to designing research, to carrying out research and determining how the knowledge generated is used and communicated, collaboration is key.   Research participants work beside one another, each with their own worldview, knowledge base, and method of inquiry. This approach has led to respect, trust, co-capacity building and authentic relationships among team members.  
To read more about this approach and others in the Toolbox, click here.