Story
Introducing…. The Indigenous Guardians Technical Support Team!
Nature United is excited to announce our latest initiative to support Indigenous Guardians in Canada: The Indigenous Guardians Technical Support Team (TST)! Are you interested in establishing a Guardian program and looking for steps to start? Does your Nation have a new Guardian program that is just getting up and running and looking for technical resources? Or does your Nation have a well-established Guardian program underway that is looking to reflect on how things are going? Whatever your situation, the TST is here to help! Sign up here for information about the latest TST initiatives.
The TST will provide various types of support to Indigenous Nations who are establishing or strengthening their Guardian programs, building on previous work by Nature United to support Guardian programs in Canada.
The TST will provide virtual support to Guardian programs and Indigenous Nations across the country and limited in-community support in the 2020 pilot year to Indigenous communities that currently work in partnership with Nature United.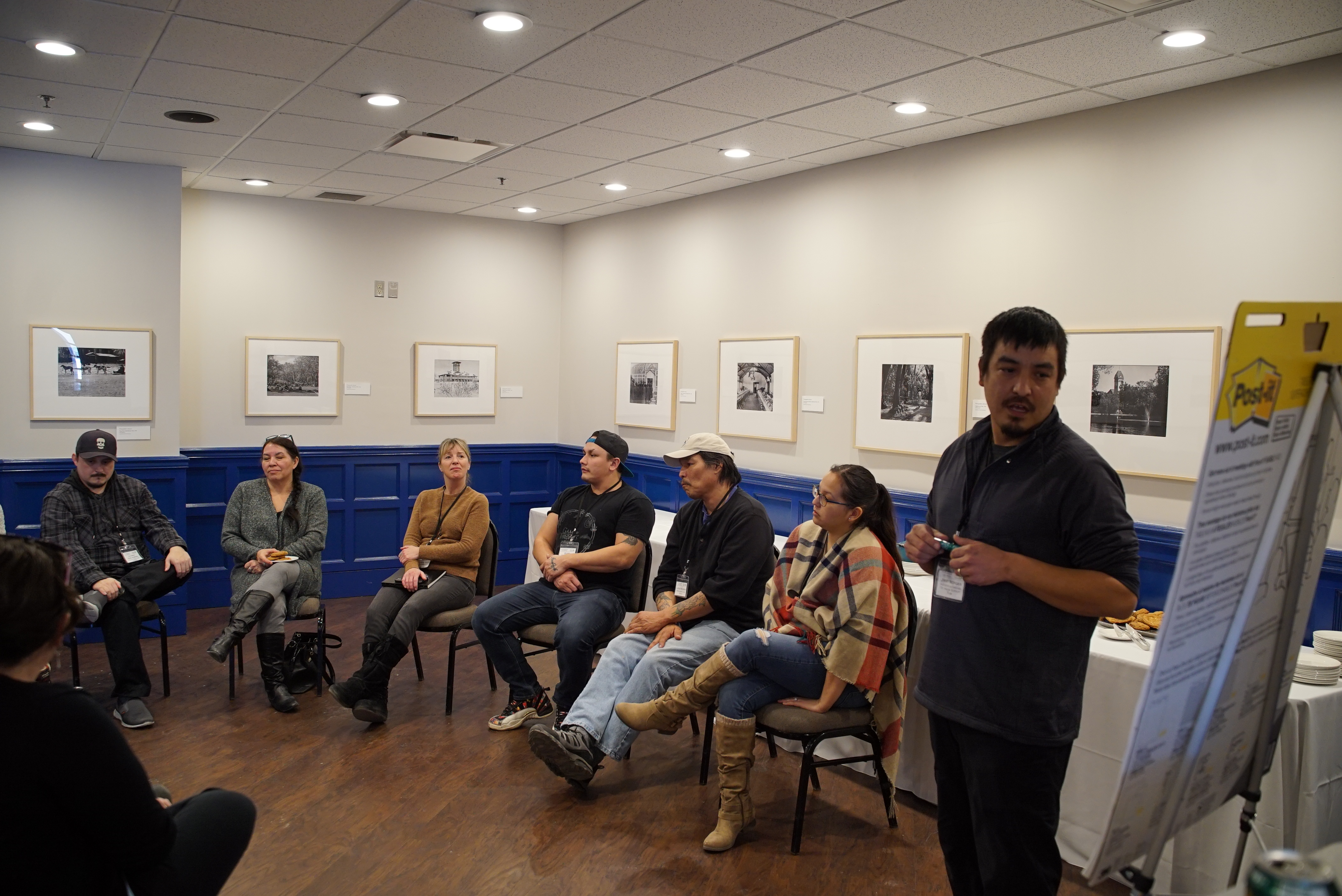 Here are some of the ways we can support your Indigenous Guardians program virtually (over the phone or video call):
Indigenous Guardians Toolkit Intro

– Schedule a one-hour introduction and walk-through of resources available in the Indigenous Guardians Toolkit.

Learning Webinars

– Attend webinars every other month on priority topics, such as: building strength through Guardian networks; data tools for monitoring, etc.

One-on-One Coaching Calls

– Book a call with TST to talk through where you're at with your Guardian program, strategize around key issues you're facing.

Indigenous Guardian Stories

– Share your successes and lessons learned.  The TST can work with you to develop stories, a program profile and share resource through the Indigenous Guardians Toolkit.
Sign up here to receive updates about future webinars and connect with the TST.
Meet the Technical Support Team!
James (Jimmy) Morgan, TST Facilitator
"Guardian Programs are so important for our Nations to move our Elder's vision forward and respect our traditional laws. We are always told that guardians are the eyes and ears for their leadership and community. I have come to learn that we quickly become the face of our nation."
Jimmy is Gitwangak Eagle working for Gitanyow, and brings many years of experience as a Guardian and supervising field technician, monitoring wildlife and fisheries, to his current work supporting Guardian programs in his own Nation, and other First Nations. He works as part of the federal First Nations Joint Working Group on Indigenous Guardians. Jimmy brings to the TST his years of experience with every aspect of Guardian work, from boots on the ground (and in water!) to crew supervision, operations, and program management.
Claire Menendez, TST Facilitator
"I'm continually inspired by the passion and commitment Indigenous communities have for protecting their lands and waters, and am honoured and excited to be able to support Indigenous Guardians across Canada."
Claire is a quantitative social scientist with a background in fisheries biology. She has experience implementing fisheries monitoring projects with First Nations in Ontario, and has worked with Nations on Vancouver Island to develop Indigenous indicators of fisheries health. Claire is passionate about helping Indigenous communities express and assert their land management objectives to support their Indigenous authority.
Jonaki Bhattacharyya, TST Coordinator
"Supporting people to be out on the land and water, stewarding their territories, is the heart of healthy landscapes, wildlife, people, and communities. I feel honoured to be part of this work, and continually inspired by the dedication of the people operating Indigenous Guardian programs. It is exciting to facilitate such leading-edge work that integrates Indigenous ways of knowing and being on the land with science, to care for future generations and ecosystems."
Jonaki is an ethnoecologist and environmental planner with extensive experience working with Indigenous Nations on resource management issues. Jonaki has worked to support a variety of Indigenous Guardians and programs across scales, from individuals working out field protocols, to integrating Indigenous knowledge with science, to network-level strategic planning and facilitation. She also specializes in Indigenous-led Protected and Areas and culturally appropriate wildlife stewardship.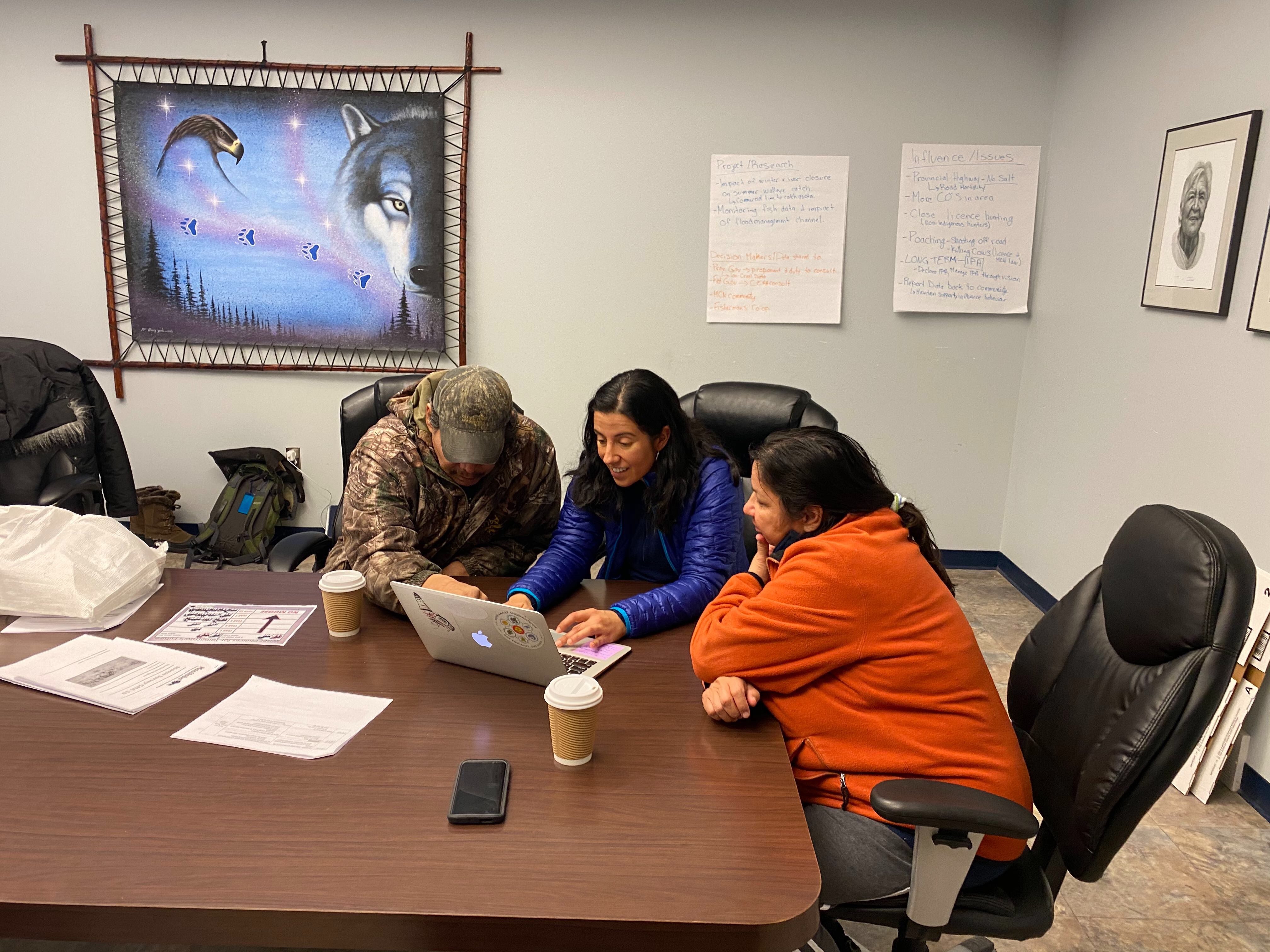 Contact Us:
Sign up to receive updates and let us know how we can be helpful. We will let you know about upcoming webinars and other opportunities. We can also set up a time to chat so that we can understand more about your needs. 
Find out more information about our services on the TST webpage.