Story
Many Lines on a Map: Kitasoo/Xai'xais First Nation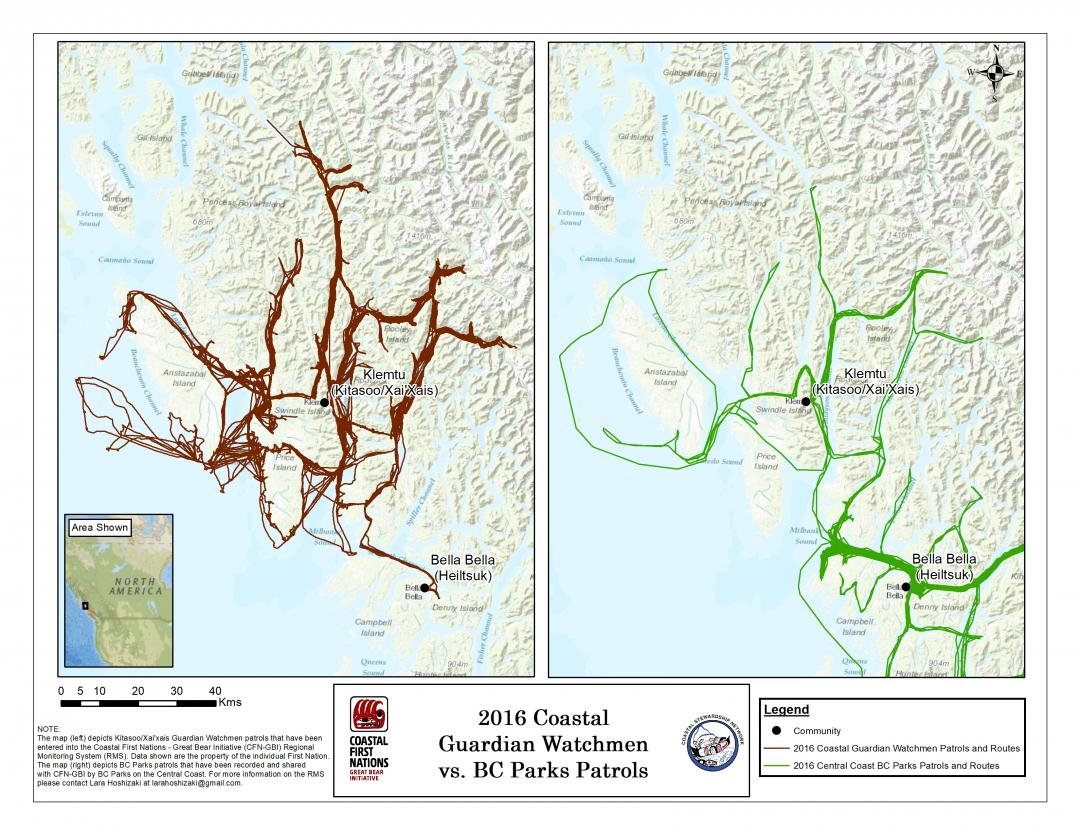 You could say that a map is worth a thousand words when you see the records produced by the Kitasoo/Xai'Xais Stewardship Office.
Doug Neasloss, Stewardship Director and Chief Councillor, Kitasoo Xai'xais, uses two maps to compare Kitasoo Watchman patrol routes to the local BC Parks ranger's presence on the territory. He then uses these maps when he meets with high level bureaucrats in the federal and provincial governments. A powerful and effective tool, these maps illustrate that Indigenous guardians are the ones who truly know what happens on the lands and waters.
Tracking patrols is a simple and effective technique that provides useful monitoring information. Guardians can use data collection devices such as a smartphone, tablet, or GPS unit to record daily Guardian tracks or routes. They can then display the GPS points visually on a map.
This information allows teams to quantify in person-hours and distance covered by crew as they monitor and protect their territory. The maps can also help build the case for why a program needs funding, demonstrate that the community is monitoring and managing a territory, and demonstrate Aboriginal rights and title, as well as occupancy and use of a territory.