Community
Coastal Stewardship Network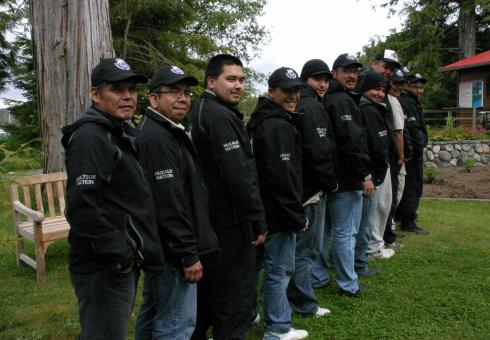 Things we are monitoring
Network members are coordinating their monitoring efforts with a Regional Monitoring System.
Key priority issues that are being monitored include: sport fishing; commercial fishing; tourist activities; compliance with indigenous, federal and provincial laws; impacts to cultural sites; wildlife and fisheries populations of importance such as crab, whales, bears, and species at risk.
About our program
The Coastal Stewardship Network is a program of Coastal First Nations - Great Bear Initiative, an alliance of seven First Nations on the North and Central Coast of British Columbia and Haida Gwaii. The Network provides regional coordination and support to Coastal Guardian Watchmen and support to each First Nation's resource stewardship office. The Network provides: training and professional development; a Regional Monitoring System; direct program development support; opportunities for networking and collaboration; and communications and outreach support.
https://coastalfirstnations.ca/our-environment/coastal-stewardship-network/
Contact us
Coastal First Nations
Suite 1660 – 409 Granville Street
Vancouver, British Columbia
V6C 1T2
[email protected]
1-604-696-9889