Story
A Letter to Guardians From Jimmy (Hl'iik) Morgan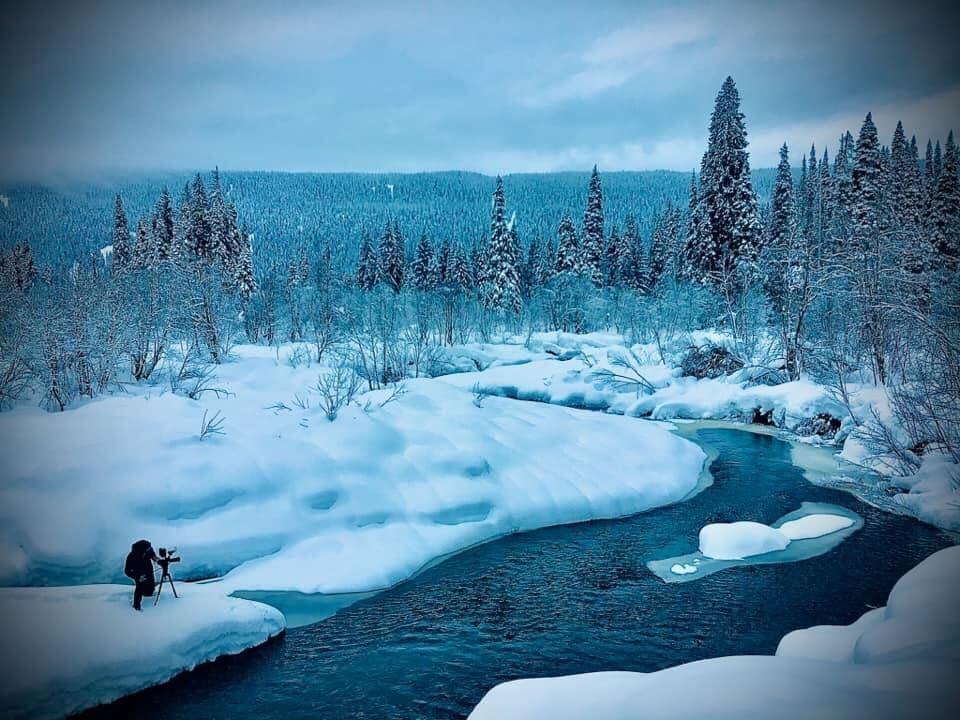 James (Jimmy) Morgan / H'lik is a Facilitator with the Indigenous Guardians Technical Support Team (TST) and a Guardian for the Gitanyow Lax'yip Guardian program. He is also part of the joint working group and the Federal Guardians Pilot Program.   
Below is an excerpt from a TST hosted workshop around how Guardians can support one another, work together and build good teams.
My name is Jimmy Morgan. My First Nation's name is Hl'iik, which means squirrel. I really like that name because I collect data and store it, so it kind of fits. 
I have 13-14 years of doing fisheries and wildlife work, and about eight years being a Guardian for the Gitanyow Lax'yip Guardian program. We started our program based on low numbers of moose and set up a moose permitting system. 
What I've come to see recently is that the momentum for Guardian work is taking off. It is really a testament to the Guardian movement in general and the work that is already underway. 
The world is watching, they're starting to understand what a guardian is, what a guardian does, and why we are so important. Guardians and First Nations already know this. We are here doing the work. Guardians are making this investment in one another and in our futures.
It's an exciting time and it's an important time to continue coming together. As Guardians, when we face issues, when we face challenges, our crews come together like a family and work through it. 
If Guardians can do this, we can become much stronger. That's what I want to see in all Guardian programs and I already see it. We come together. We talk about not just all the good stuff, but you know, the challenges too. A guardian program is designed to single out issues, find the gaps and fix them.
Guardians are often referred to as the eyes and ears of the Nation, but we are also the face and voice. We speak with resource users and deliver our leadership's messages, this can be a challenge, but it is also a privilege to deliver that message. 
In my work, I get to talk to different Guardian groups and different Nations. When I talk to them in the field versus in the office, it's totally different. In the field, I see their reactions when they're out there on the lands and waters to show me their territory. They're showing me what they do and what they're taking care of. Their spirits are uplifted, you know, their smile's grow. It's huge. 
As Guardians, we're trying to make it so that future generations have an opportunity to experience being on our territories. We're all wanting to learn from it. And we're all wanting to pass that on. That's most important. 
As Guardians, we play an important role in making this possible. We've got to trust and believe that we are part of the bigger picture. 
2023 will give Guardians from across Canada the opportunity to connect, learn from and build relationships with each other. I am excited for Guardians from across the country to use this time to build their networks and deepen their connections to other Guardians so we can all reach our fullest potential. 
We all have a place within our Nation's future. It's time to believe that and take on that responsibility that comes with it. 
For more resources on this topic read the story Nanwakolas Guardians – Building Good Teams and Working Together
To learn more about the TST supports Indigenous Guardian programs visit the Get Support Page