Community
Kitasoo Xai'xais First Nation - Kitasoo Xai'Xais Watchman Program
Things we are monitoring
The Kitasoo/Xai'Xais Watchmen conduct monitoring for compliance and outreach, enforcing government regulations as well as (non-written) community rules. Informal communications with people on the land and waters has been one of the main roles of the Guardians and improves relationships around stewardship of the territory. The Kitasoo/Xai'Xais Watchmen are currently undertaking the following activities:
Monitor the use of the Spirit Bear conservancy on Princess Royal Island

Monitor the use of the territory by commercial tourism operators in the area for compliance with agreements and management plans.

Monitor the use of the territory by recreational and other users

Collect wildlife observation data - marine, terrestrial and bird life.

Collect freshwater/saltwater harvest data from non-commercial users when possible.

Conduct salmon enumeration and creek assessments.

Visit forestry and other industrial operations to monitor compliance to agreements and management plans.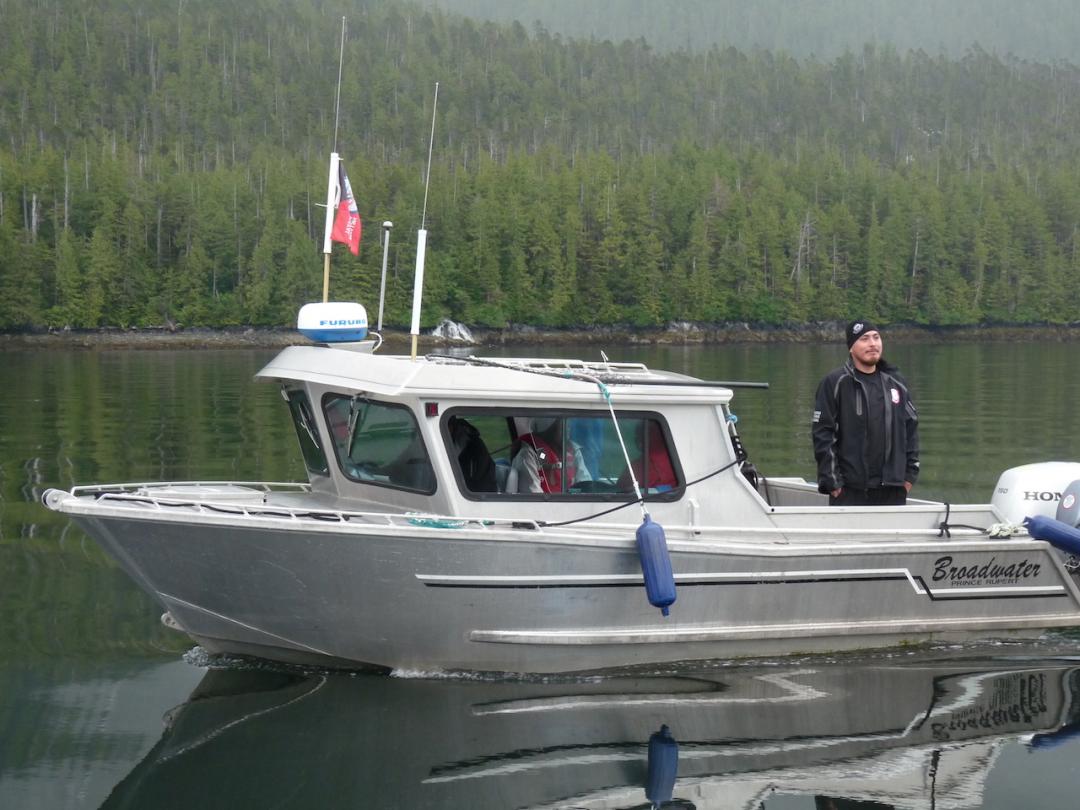 About our program
The Kitasoo/Xai'xais Nation embrace the important environmental, cultural and ecological values of their territory. We want to protect fish and wildlife habitats, including that of the Spirit Bear, plants, and all important elements of the forest ecosystem. We wish to preserve our cultural values and recognize that our task is to balance ecological values with the rights and needs of our community for economic health, including lasting job creation.
The Kitasoo/Xai'Xais Watchmen Program was developed to steward, monitor and sustainably manage traditional lands and waters, and ensure activities and practices within these territories are consistent with community plans and government regulations.
Contact us
Barry Edgar, Marine Planning Coordinator
 
Email: [email protected]
 
Phone number: 250-839-1096 Ext. 4
Website: https://klemtu.com/stewardship/territory-patrol/
Mailing address: Kitasoo Xai'xais Stewardship Authority
PO Box 119
Klemtu, BC  V0T 1L0