Story
Bonded by Their Relationship to the Land: Tahltan Host Kwadacha Land Guardians during a Community Visit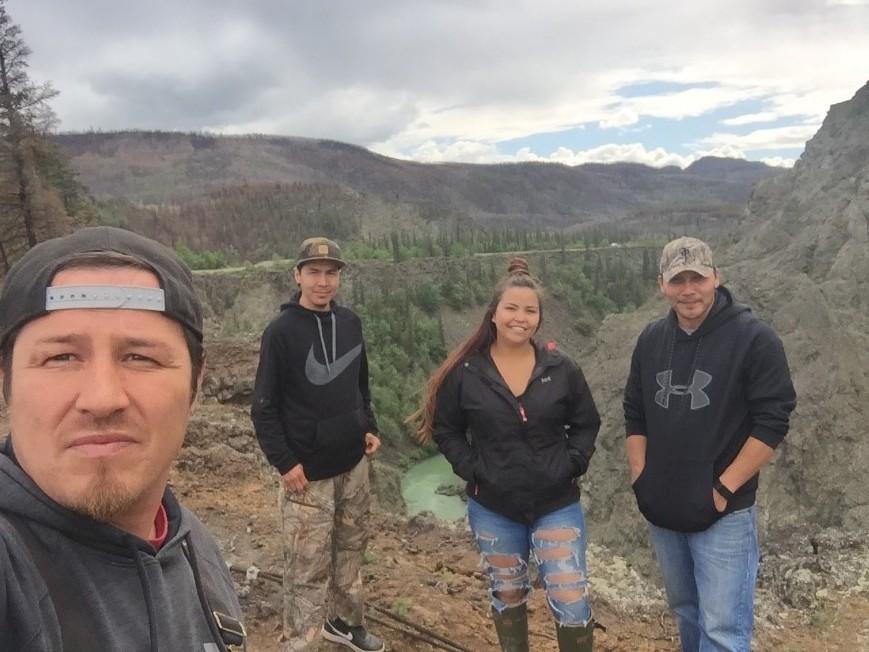 "We were really surprised at how naturally we bonded with the Tahltan Guardians because our language is similar. They used the same words for different animals and through these words we realized our relationship to the land was the same."
Duane Seymour, Kwadacha Land Guardian
As the crow flies, the Kwadacha Dene Nan Yā́dā' Land Guardians and the Tahltan Central Government Land Guardians are practically neighbours but it still takes 2 days to drive between Fort Ware and Dease Lake. In May, the Kwadacha Land Guardians travelled to Dease Lake to spend time with their counterparts from Tahltan to build their capacity through learning from a more established program. Their goal was to learn how the Tahltan collect traditional and community knowledge on culturally important plants and wildlife and how they use tools for community-based decision making related to medicinal uses, land uses and harvesting.  
Duane Seymour and Thomas Massettoe, both Kwadacha Land Guardians, spent three days on Tahltan territory with Brianna Tashoots and Clements Brace, learning how they operate their Land Guardian program and what they are monitoring. Everyone was happy to discover that shared language meant they immediately established comfortable relationships, and they bonded through their relationship to the land and the role they play for their Nations.
"A big difference between the Tahltan and Kwadacha territories is that the Tahltan are near Highway 37, where so many animals like sheep use the highway as a corridor for migration. The Tahltan are interested in knowing how the highway affects the stress and hormone levels of sheep, so they drive along the highway and collect sheep pellets before and after the animals cross the highway. Because our territory is so remote, we do a lot more walking and we collect observations, way points and photos of sheep and other wildlife we encounter,"  reported Duane.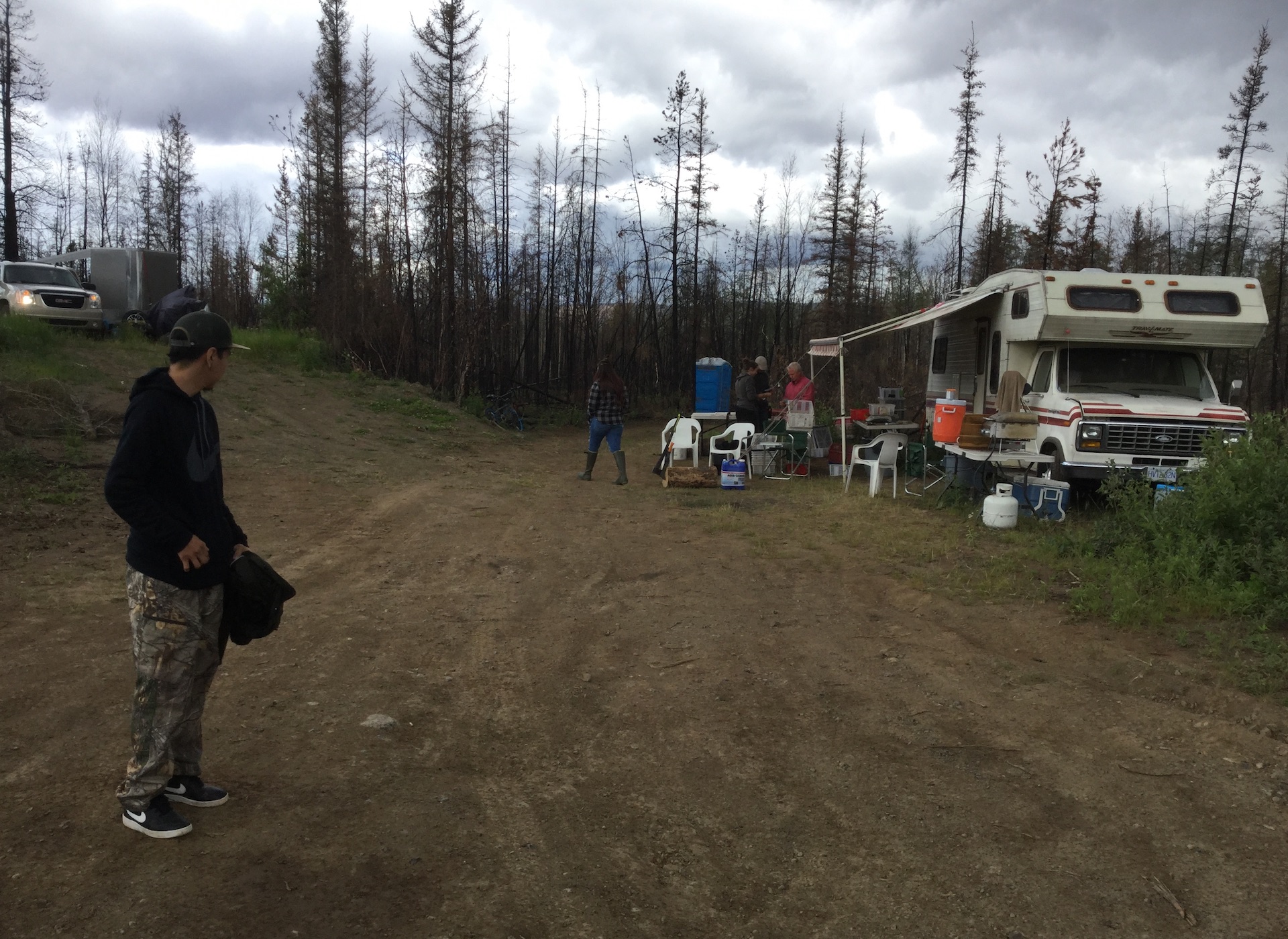 The Tahltan Land Guardians monitor mushroom picking activities and took the Kwadacha Land Guardians to visit a mushroom buyer's site while on their field tour. They establish relationships with mushroom pickers and issue permits on the spot and educate anyone who isn't a community member about areas that are off-limits. The Kwadacha Land Guardians learned how to survey the quality, size and colour of mushrooms being bought at a mushroom camp. Morel mushrooms have increased this year because of the wildfire that swept through Telegraph Creek last summer.
A highlight for both Duane and Thomas was the chance to meet Tahltan Elders and visit some of the ancestral grounds that the Talhtan still use. "We learned the Tāhłān words for these places as well as trails and routes that were used by the ancestors and are still used today for hunting fishing and camping," says Duane.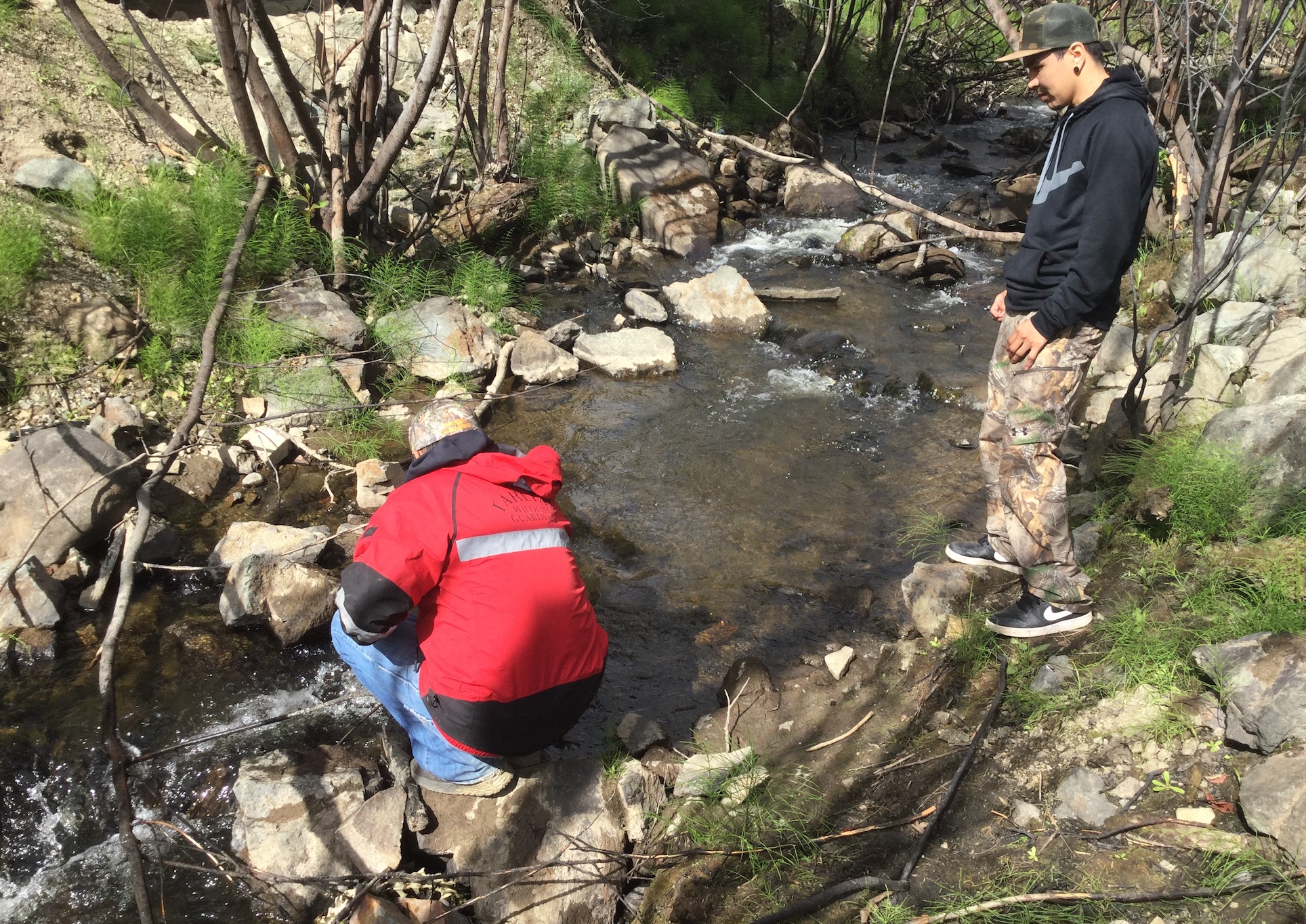 The community visit was very worthwhile and seeing the Tahltan Land Guardians in action will assist the Kwadacha DNY to grow their program. Duane and Thomas look forward to hosting the Tahltan or other Guardians to their territory. 
If your Indigenous Guardian program is interested in conducting a community visit, apply for funds from Nature United.